HOME TRY-ON
3 Styles. 7 Days. For Free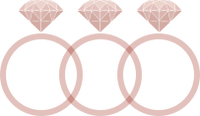 SELECT THREE FAVORITES
Choose 3 styles to try-on for 7 days, and we'll ship you our replicas for free.
PURCHASE THE ONE YOU LOVE
When you find the style you love, purchase it online and our atelier will handcraft it for you.
RETURN THE HOME TRY-ON
Once your trial is up, return the replicas with the included prepaid shipping label.